The FSC certification system offers huge opportunities to businesses and consumers to contribute towards a sustainable future:
source from responsibly managed forests

reduce carbon footprint by replacing carbon-intensive and fossil-fuel based materials

providing an extensive variety of renewable, responsibly produced materials for construction, wood panels, floorings, furniture, paper, natural rubber, other non-timber forest products, etc.

sustainable management and efficient natural resource use

meet green and sustainable public procurement policies

facilitates awareness building on sustainability matters, and reporting on sustainable practices 

circularity and waste reduction through reclamation and recycling of wood/paper

materials

facilitates organisations in meeting SDG targets
capacity-building in developing countries for more sustainable patterns of consumption and production,
thereby contributing towards climate change and biodiversity loss solutions.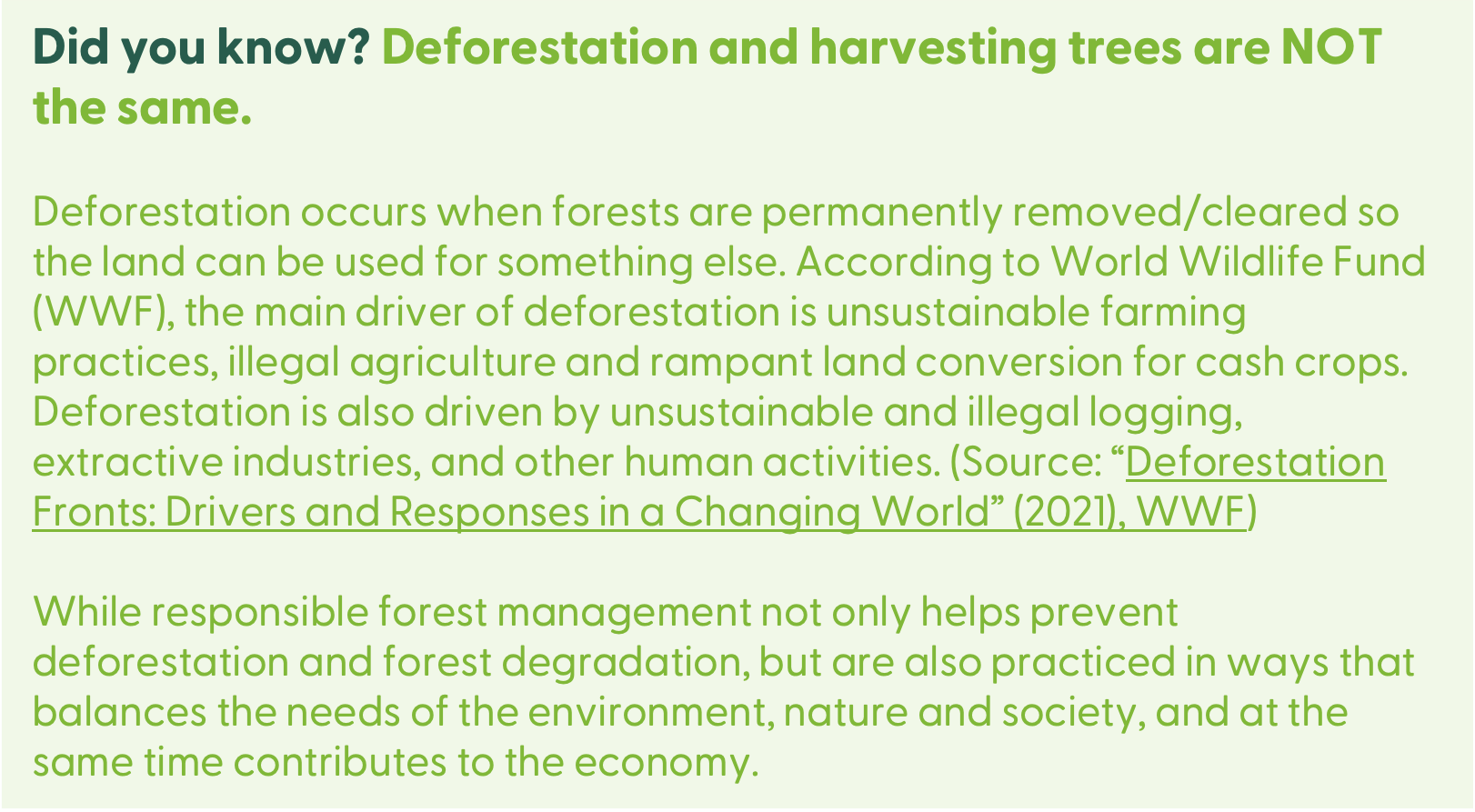 What this means is, we need to use forest-based products in order to keep forests alive – but only if we practice sustainable sourcing and use responsibly. How? By choosing products with the FSC label.
Remember, trees are a renewable resource while plastic (fossil-fuel based), steel and concrete are carbon-intensive and made of finite, un-renewable resource.