Wood
FSC-certification can apply to a range of solid and composite wood and panel products including: rough wood, sawn wood, charcoal, sawdust, veneers, plywood, MDF, laminated timber, pallets, doors, window frames, trusses, flooring, furniture, tools, instruments, cookware, household products, personal care products, toys and coffins.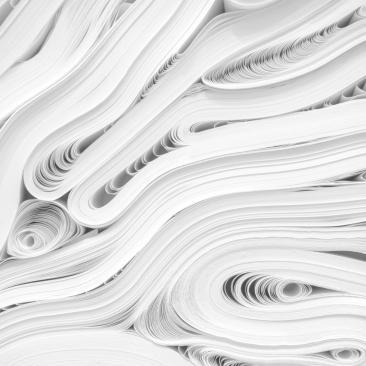 Pulp & Paper
FSC certification can apply to a variety of pulp and paper products including:
Pulp: mechanical pulp, dissolving pulp
Paper: printing paper, paperboard, paper towels, notebooks, envelopes, books, magazines, catalogues and wallpaper
Packaging: corrugated fibreboard, beverage cartons, egg boxes,
Hygiene: tissues, toilet paper, serviettes, nappies,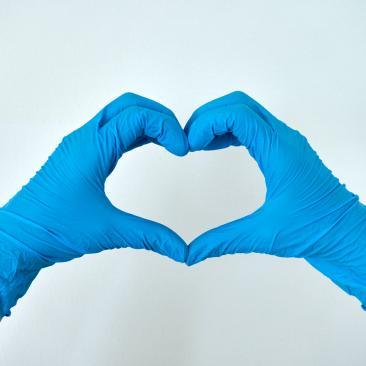 Natural rubber
Did you know that rubber comes from trees? Natural rubber, or latex, is a very important forest resource. It is harvested (tapped) from rubber trees, which grow primarily in ASEAN couontires including Thailand, Indonesia, and Malaysia. Natural rubber is used in many items of our daily lives, including shoes, Wellington boots, tyres, footballs, condoms and even medical products, such as catheters and gloves.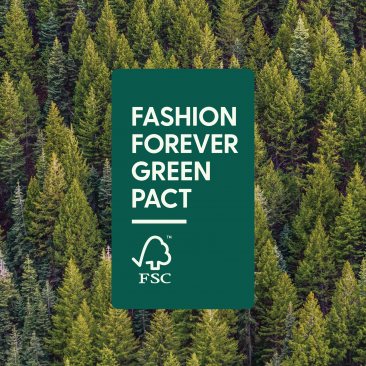 Textiles
Forest-based fabrics, such as rayon, viscose, modal or lyocell, are increasing being used by the fashion industry. Since 2015, FSC has been working to develop complete certified textile supply chains to enable textile retailers to sell clothing and other products with the FSC label.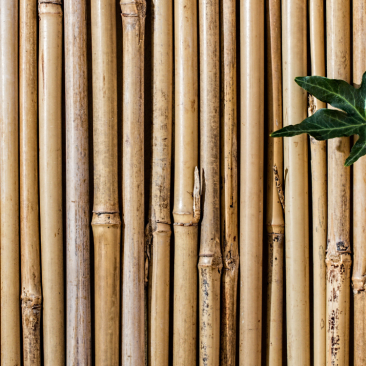 Bamboo (non-timber forest product)
FSC certification can be applied to bamboo within forests, whether they are natural forests or cultivated plantations. Bamboo can be used to make furniture, flooring, toothbrushes, tableware and more. It can also be processed to make textiles.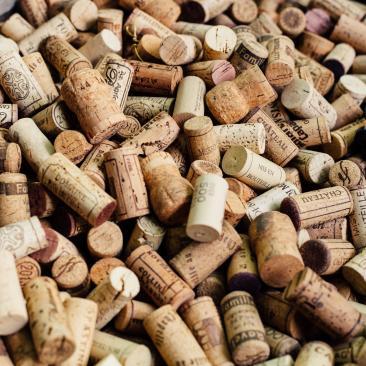 Cork
Portugal's cork forests provide more than half of the world's cork. They are also the livelihood of thousands of people and, in the remaining rabbit-rich original areas, are a home for the critically endangered Iberian lynx. Cork products include wine and champagne closures, notice boards, floor and wall tiles, and tableware.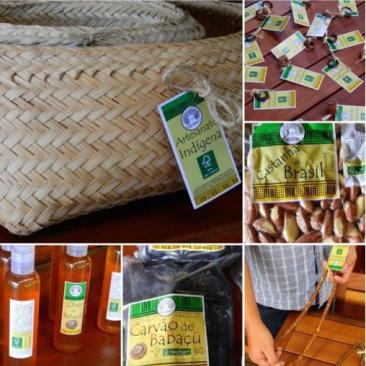 Other non-timber forest products (NTFP)
Products that can be harvested from a forest but which are not made from trees are known as non-timber forest products. These include barks, cork, rattan, bamboo, essential oils, medicinal and cosmetic ingredients, nuts, mushrooms, fruits, honey and maple syrup. 
Building sustainably with FSC-certified wood
Increasingly, construction professionals are actively specifying FSC-certified wood for their projects.
Wonderful qualities of wood:

 

has outstanding structural physical properties: good tensile strength; is built to last (durable); can take the heat; easy to work with; is lightweight yet strong, has an inherent flexibility; has excellent thermal insulation properties; is versatile
is the only renewable construction material; has less carbon footprint and is less energy-intensive than steel and concrete;
is recyclable (we can regrow and reuse);
can lock away carbon; in a wood building, the carbon is kept out of the atmosphere for the lifetime of the building - or longer if the wood is reclaimed and reused for smaller structures and then reused again to manufacture other wood products. If recycled 'downwards' over many years, it can significantly extend carbon sequestration life. This not only stores carbon longer, but also tremendously helps reduce wood waste.
Wood is also prized for its aesthetics and acoustics value. Many studies have also shown that using wood in interior, reduces stress, and increases productivity and positively affects our well-being.

The FSC label gives assurance that the wood comes from well-managed forests and has legal origins
 
FSC-certified wood offers a solution to reducing the carbon footprint of the building and contruction sector
 
FSC is the sustainable forest management solution trusted and preferred by businesses (including construction and architectural firms) and consumers
 
FSC is recognised by many green building programmes:

FSC is preferred by the Leadership in Energy and Environmental Design (LEED).
Recognised by:

Building Research Establishment Environmental Assessment Method (BREEAM), Green Building Initiative (US & Canada);
Green Building Council Australia. Australia Green Star Timber Credit - Green Star Awards Timber Credits to builders who use FSC-certified timber in their constructions.
Comprehensive Assessment System for Built Environment Efficiency (CASBEE) (Japan).