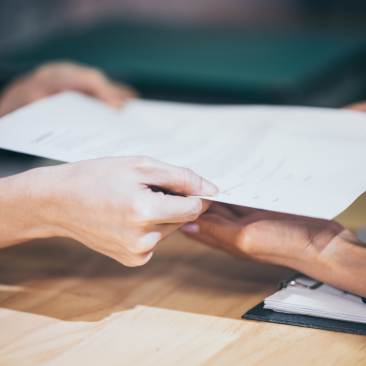 FSC Chain of Custody (CoC) Certification
As a company along the supply chain: you can demonstrate your contribution towards a sustainable supply chain, and commitment towards sourcing responsibly and legally sourced materials in your products, and at the same time tap on the opportunities of meeting the increasing demands for FSC-certified products all over the world, and staying ahead of compliance, policy and requirements in meeting global climate and nature goals.
FSC Chain of Custody (CoC) certification provides an independent, credible assurance that the forest-based materials contained in a product originates from either FSC-certified forests, reclaimed materials (that would otherwise go to waste), and/or controlled sources, or a mixture of these. FSC CoC certification thereby facilitates the transparent flow of goods made from such materials through the supply chain.
FSC CoC certification allows companies that manufacture, process and/or trade forest products (timber and/or non-timber) to brand and label their FSC-certified products and make FSC claims in their sales documents, and pass along the FSC claims to the next company. The certification traces the path of products from forests through the supply chain, verifying that FSC-certified material is identified or kept separated from non-certified material throughout the chain.
Who Needs the FSC CoC Certification?
Companies along the supply chain that take legal ownership of FSC certified forest products and wish to make an FSC claim through sales and delivery documents about their products, or label products with the FSC on-product label, must be FSC Chain of Custody certified.
FSC CoC certification is required for companies that have legal ownership and want to do one of the following:
Any company involed in the transformation, processing, manufacturing, or distribution of a forest-based product must be FSC-certified in order to sell products with an FSC label and/or with an FSC claim.
Pass on an FSC claim to customers through sales and delivery documents.
Affix the FSC on-product label onto FSC-certified products.
Examples:

* Note | Lumber yards, publishers and retailers selling FSC certified products that are finished and FSC- labelled do not always need FSC COC certification, especially if they do not need to pass along the FSC claims to the next company. For example, retailers that sell finished and FSC-labelled products to the general public do not have to be FSC certified; instead they can apply for an FSC Promotional Licence to have the permission to use FSC Trademarks to promote the availability of FSC-certified products.
Companies must be FSC-certified to transfer the FSC claim on products that are sold to building contractors or to customers/consumers who will be reporting their purchase of FSC-certified material. For example: green building programs (e.g., LEED, BREEAM, etc.) and end-users may require FSC claims on invoices from suppliers. Lumber yards selling materials to green building project such as LEED will need to be FSC COC certified to provide the FSC claim on the invoice to the project.
More about FSC CoC Certification, including Core Labour Requirements, solutions for small businesses (e.g. Group Certification) and Controlled Materials in the link below.
More about FSC claim, labels, and logo in the link below.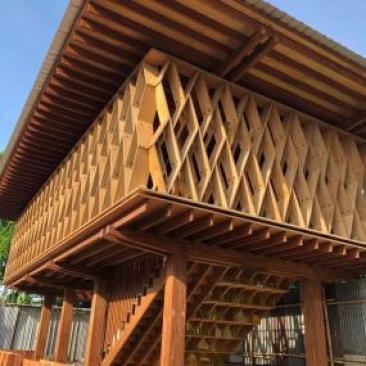 FSC Project Certification
FSC Project Certification is applicable to organisations managing projects that use forest-based material/products and want to promote and claim them as being FSC-certified. The organisation may choose to only become certified for the duration of the project (one-time certification) or to retain certification for managing multiple projects (continuous certification that can be renewed every five years, allowing the management of multiple projects).
Project Certification is applicable to:
production or the renovation of construction or civil engineering projects (e.g. an office building, a condominium of houses, events infrastructure such as concert stages, stand in a trade fair, a timber bridge);
individual art or decorative object (e.g. sculpture); or
transport vehicles (e.g. maritime vessels),
that are made of forest-based materials.
Based on the share of FSC certified forest-based materials used, the following claims can be made on projects produced according to the FSC Project Certification standard:
Full project certification;
FSC claims on specific components of a project; or
Percentage claims.
The Value of FSC Project Certification
Your projects and products become more appealing to both investors and users when you show your support for environmentally friendly practices through FSC-certified wood and wood-based products.
You gain access to new avenues of promotion by using the FSC trademarks on your own projects' promotional materials.
Both you and your clients can rest assured that the material in your projects are responsibly sourced, recycled, or come from well managed forests.
You have the option to obtain certification for your organisation that applied to any projects you manage on continual basis. This can reduce costs in the long-term.
Ease of use
With more than 100 types of products possible for FSC certification, virtually any wooden building product is available for use in your projects.
More than 40,000 organisations in more than 120 countries have an FSC CoC certificate, making sourcing FSC-certified material anywhere in the world a straightforward task.
You will gain access to online tools that help using the FSC trademarks.
You can choose between a one-time project certification or certification that is applicable to any future project you manage. The choice is entirely up to you.
Your projects can be completely certified, parts of it can be certified, or a percentage claim can be applied. The decision is entirely up to you and your cleints.
Steps towards FSC certification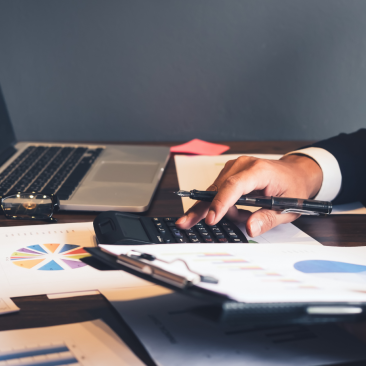 Overview of Main Audit / Evaluation Process
Certification bodies are required to conduct all CoC evaluations in accordance with FSC-STD-20-011 (v4-2) (Chain of Custody Evaluations).
The audit process involves evaluation of the following;
You are purchasing

FSC

-certified products from an

FSC

-certified supplier 

FSC

-certified products are clearly identifiable

FSC

-certified products are separated from non-

FSC

certified products

FSC

-certified products are traceable, and volumes are recorded
Definition of Product Groups that will be sold with

FSC

claims
You have a

CoC

management system in place which must include at least the four main parts listed below. 
CoC Management System
Section 1 of FSC-STD-40-004 (Chain of Custody Standard) outlines the requirements of the CoC management system in detail. In summary, there are four main parts to a CoC management system that a company needs to set up:
Responsibilities

One person must be designated to take charge of the organisation's conformance with the standard.

Documented Procedures

All the systems covering certification requirements must be written up as a manual that can be shown to the CB.

Training

All relevant staff must be trained and aware of the requirements. The CB will ask for evidence that all relevant staff have had training. This evidence is typically collected via interviews with employees and review of up-to-date training records.

Records

All documents relating to FSC-certified product/materials production, purchase, and sales as well as training records and copies of FSC trademark approvals (for labels and promotional purposes), must be kept for at least five years. An up-to-date list of all FSC product groups covered by the scope of the CoC must be maintained.