Join our FSC Forest Week campaign
This year's FSC Forest Week (formerly known as FSC Friday) will run from 24 to 30 September 2022.
This global consumer awareness-raising campaign with a theme of "Choose Forests, Choose FSC" aims to bring the FSC community together to:
Educate and encourage everyone to be forest stewards by communicating the benefits of FSC-certification for forests and the life they sustain

Inspire responsible and sustainable actions that benefit our environment for future generations
The campaign intends to reach end consumers and help raise awareness about the important role of forests and sustainable forestry.  We want to educate and inform consumers about the benefits of certification and how FSC pursues its mission of Forests For All Forever. Through this campaign, companies can showcase their sustainable practices and certified products.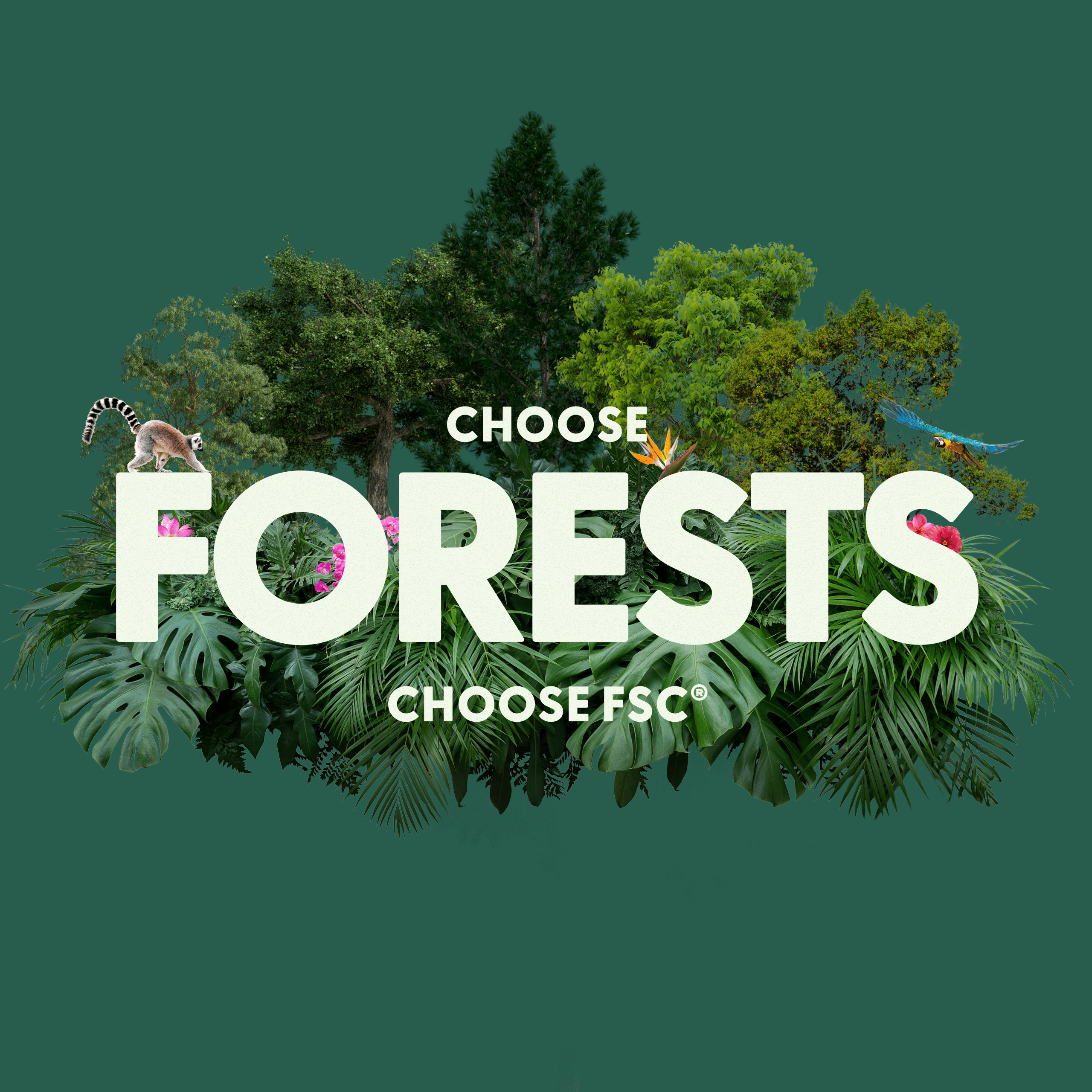 How Certificate Holders and Promotional Licence Holders can get involved
Change your social media frame.

Educate your audience about FSC and forests by posting/sharing provided content from your social media accounts.

Customise the FSC branded templates we are providing to showcase your FSC-certified products and share your sustainable efforts on your social media accounts.  

Highlight the campaign through your email signature or website.

Promote the campaign at an event, at your office or store in your store or at your offline events.
We are providing you with a collection of creative assets to showcase your sustainable practices and certified products and encourage you to invite your customers to engage with the campaign. Register your interest as soon as possible so we can better plan our campaign.  
If you have any questions, contact us at info@my.fsc.org
Invitation email to Certificate Holders and Promotional License Holders (includes campaign info pack)